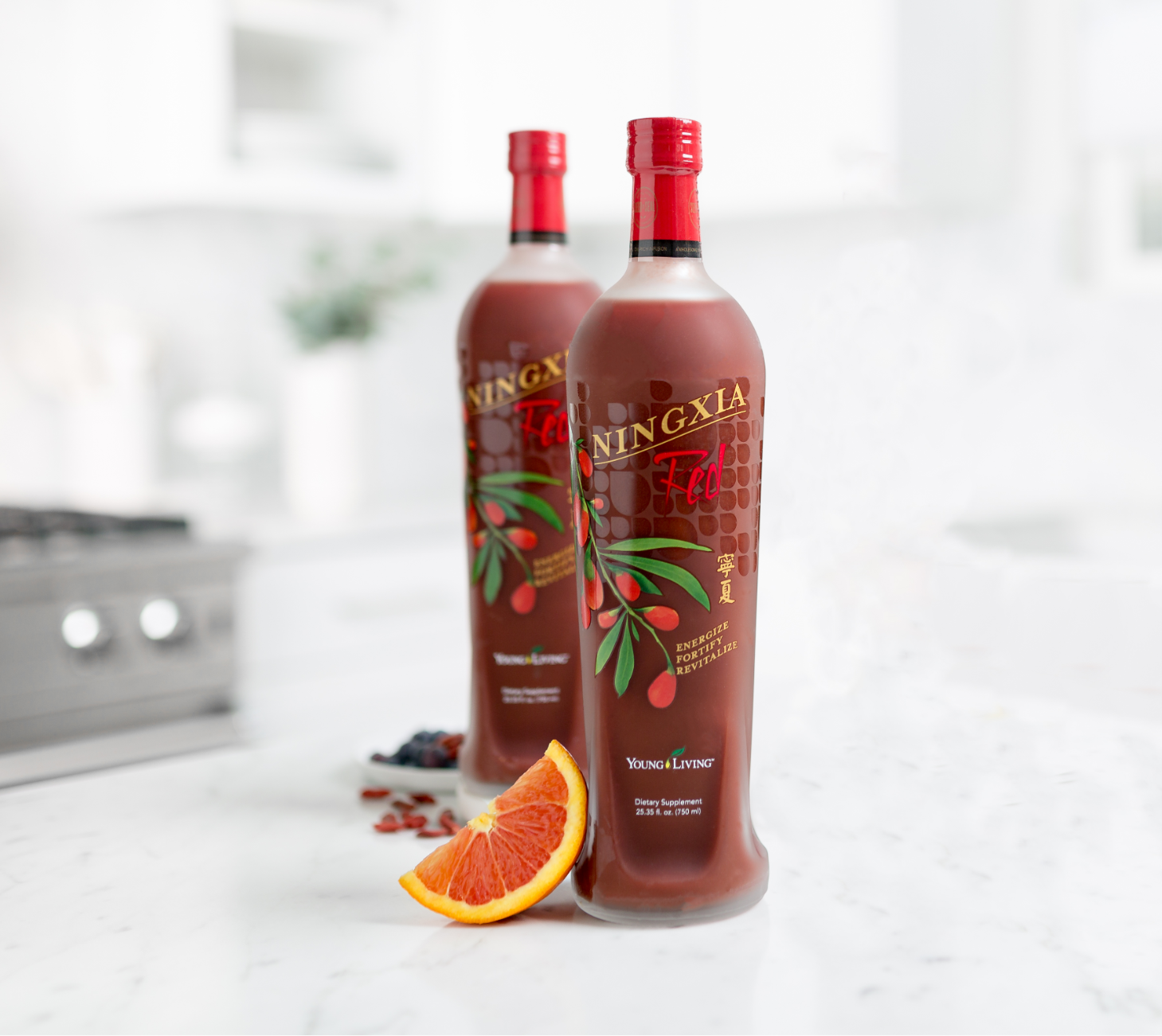 Bottles – 750 ml
NingXia Red® combines the extraordinary wolfberry superfruit with pure Orange, Yuzu, Lemon, and Tangerine essential oils, along with blueberry, aronia, cherry, pomegranate, and plum juices to deliver a whole-body nutrient infusion. This powerful Young Living drink includes wolfberry, which is touted for its health-supporting benefits*, and exciting additional wellness benefits that ongoing research continues to reveal. Enjoy this red juice daily to energize, fortify, and revitalize the body and support good health and overall wellness* from head to toe.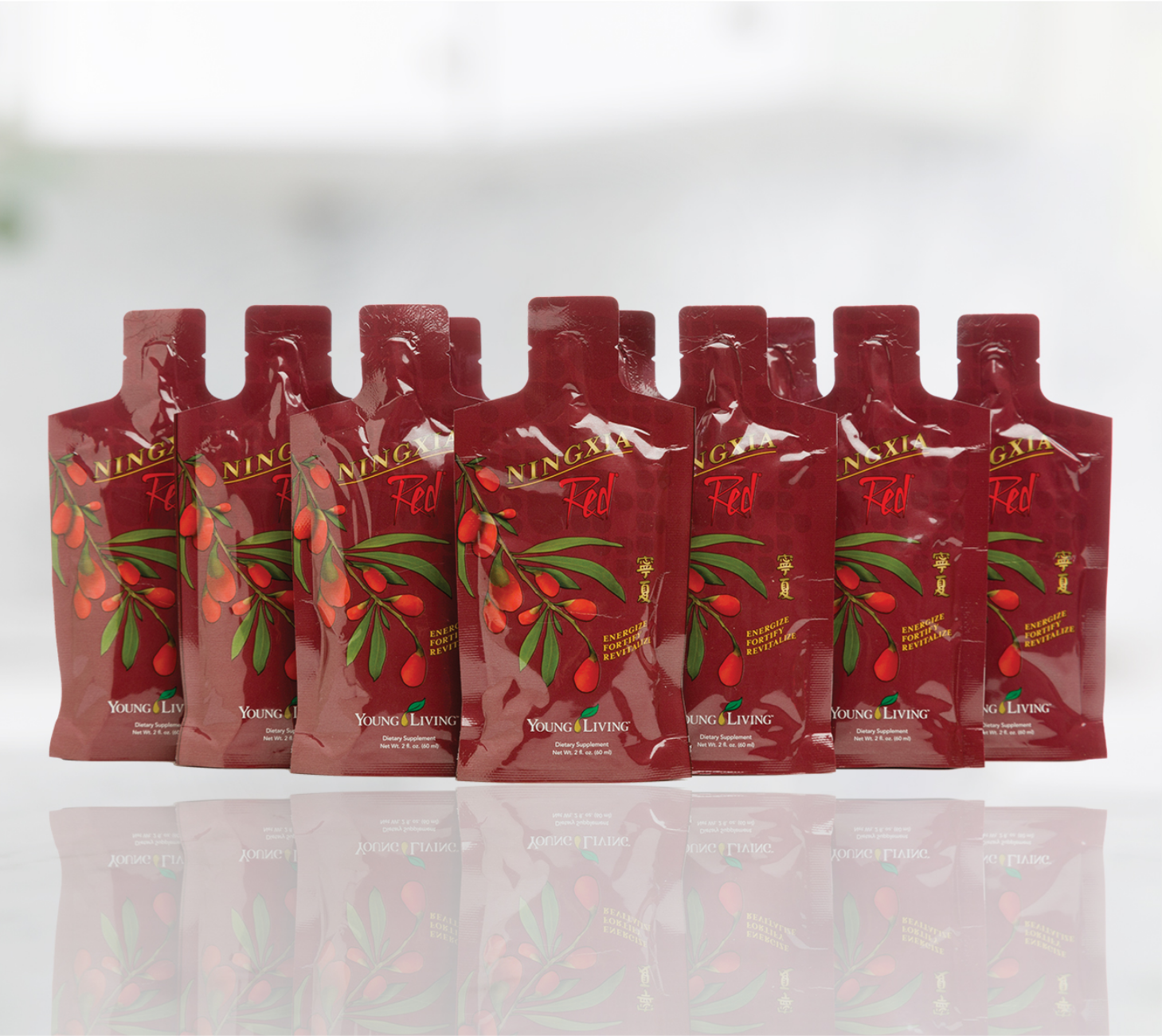 Singles – 2 oz.
Our NingXia Red® 2-ounce singles make it easy to take the power of Young Living's NingXia Red drink with you wherever you go! It's also a convenient way to share the benefits of wolfberry juice, essential oils, and superfruit extracts with friends and family.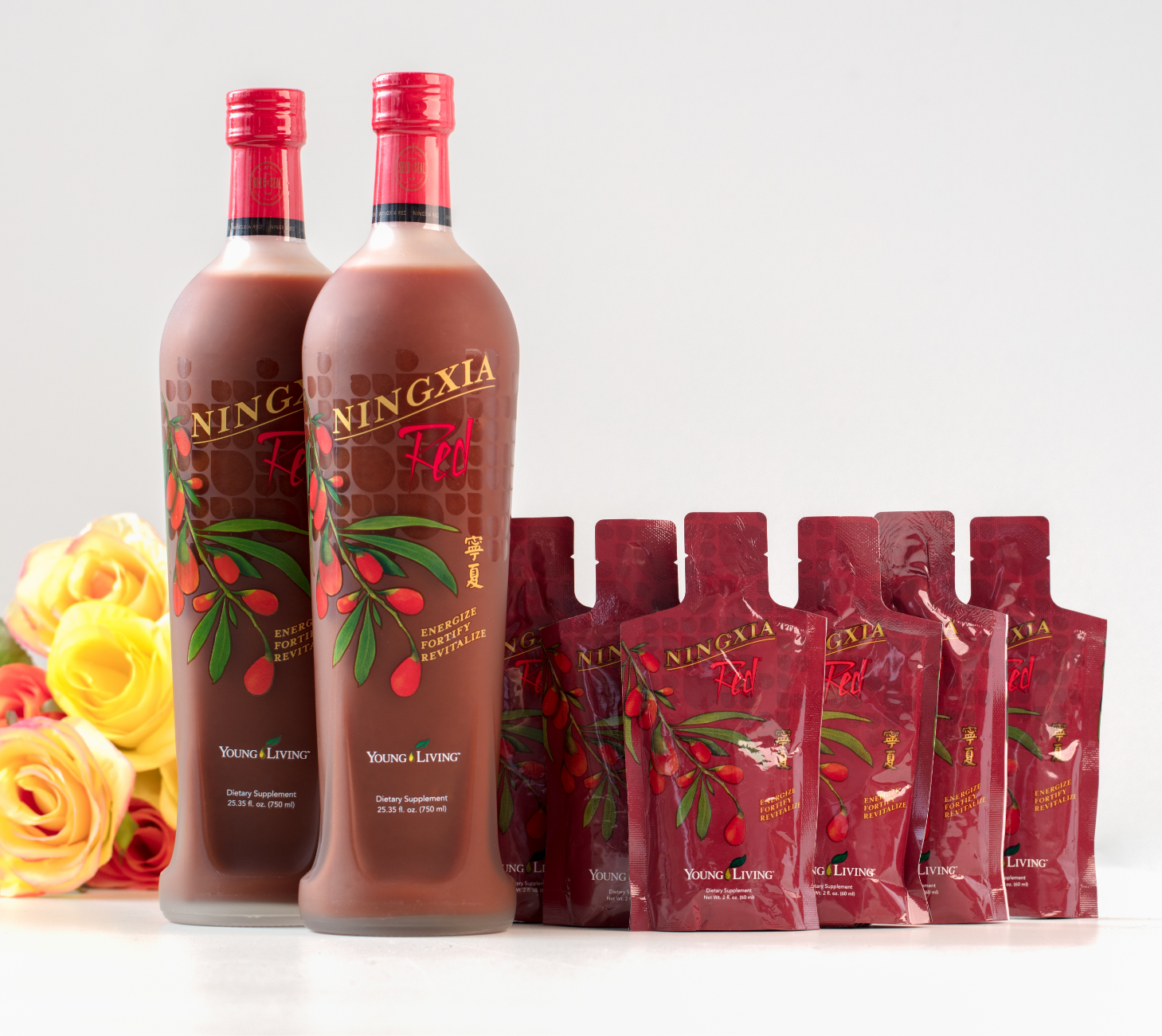 Combo Pack
The NingXia Red® Combo Pack is perfect for NingXia Red drink lovers. It contains 2 750-ml bottles of NingXia Red, plus 30 20-ml single-serving pouches, so you can enjoy a naturally delicious infusion of wolfberry juice at home, on the road, and anywhere in between!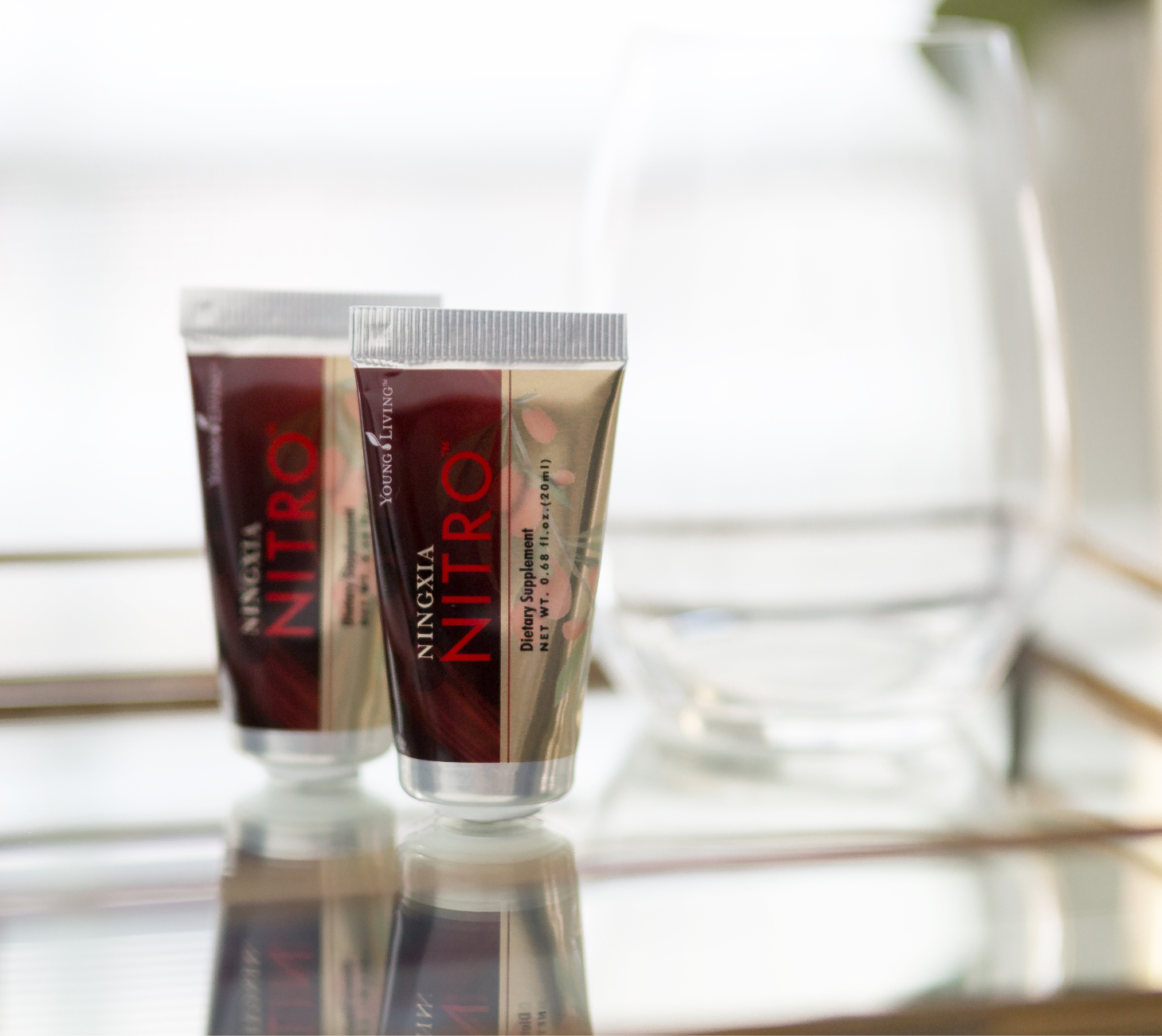 NingXia Nitro
NingXia Nitro™ combines 100 percent pure, therapeutic-grade essential oils with naturally powerful ingredients to clear the mind and enhance mental fitness, while also providing a boost of energy and a daily pick-me-up when needed.* Each box contains 14 20-ml single-serving pouches.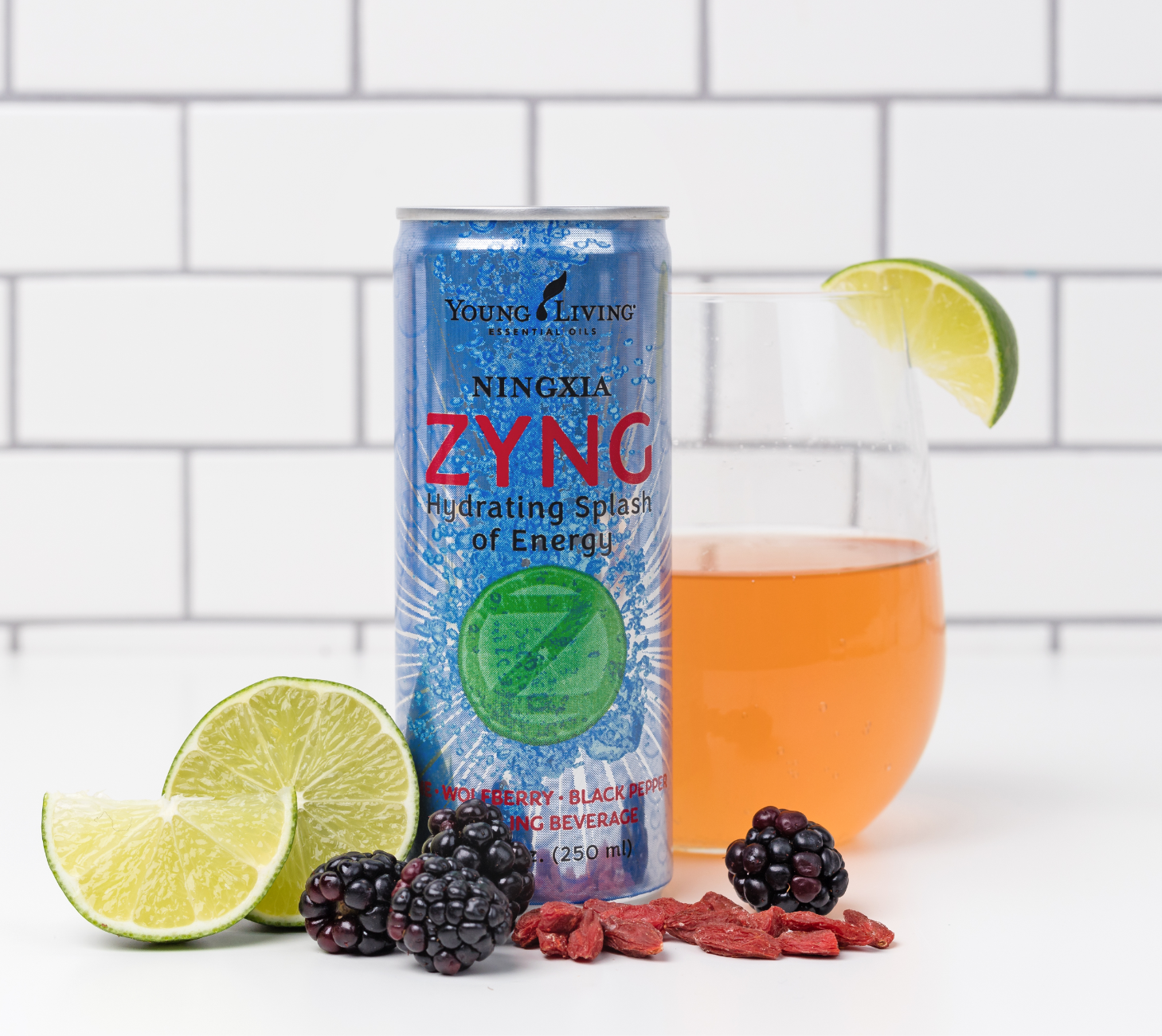 NingXia Zyng
Young Living's NingXia Zyng drink is a light, sparkling beverage that delivers a splash of hydrating energy. Fueled by its proprietary blend of pure Black Pepper and Lime essential oils, wolfberry puree, blackberry and pear concentrates, and white tea extract, this blend also includes sparkling water and vitamins to create a unique, delicious, and refreshing experience. At only 35 calories per can, this guilt-free spritzer invigorates the senses without artificial flavors, colors, sweeteners, or preservatives, making it the perfect option for those looking for a little zyng!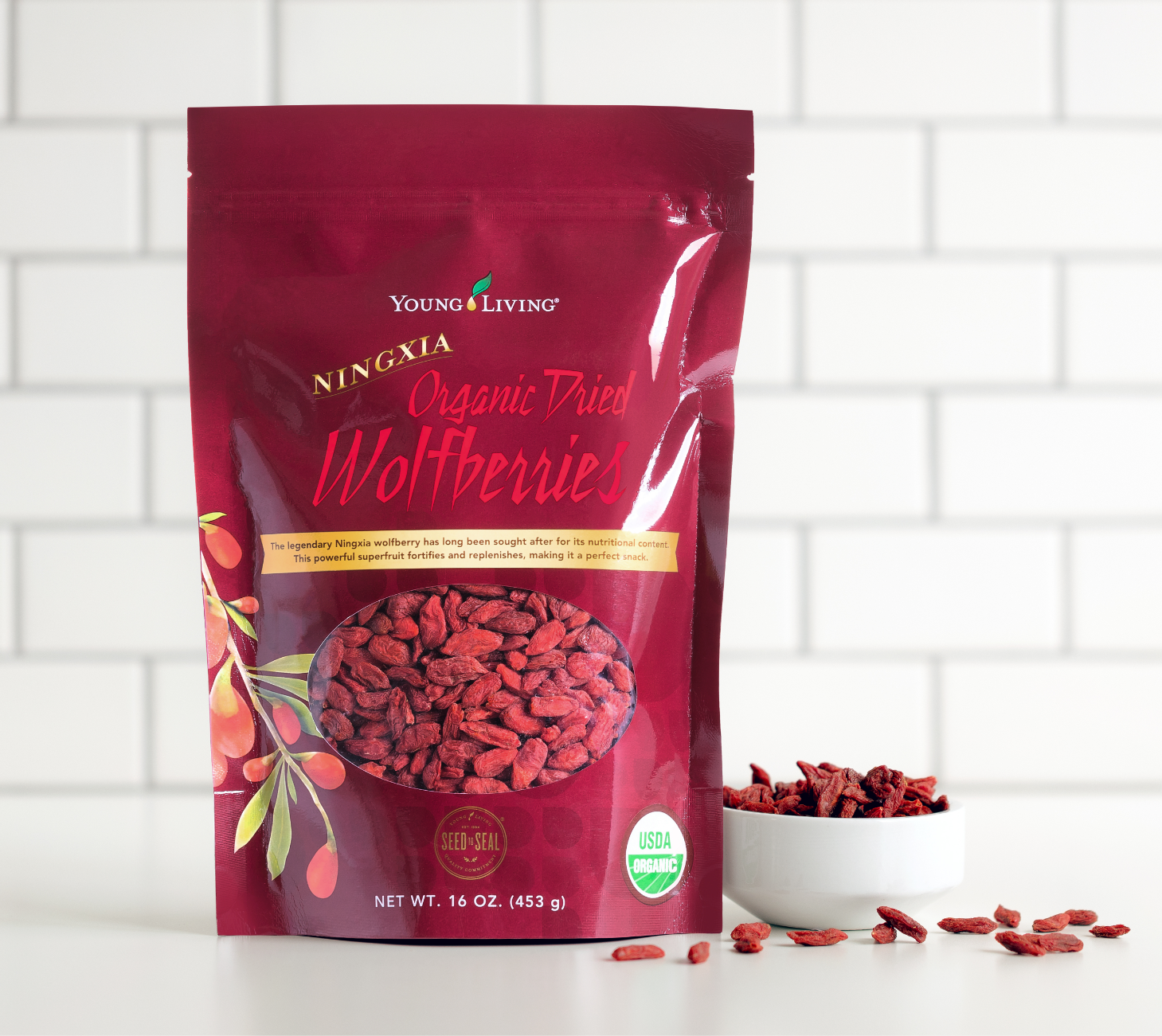 Organic Dried Wolfberries – 16 oz.
The legendary Ningxia wolfberry (also known as the goji berry) has long been sought after for its rich nutritional content. With documented use dating back to the Ming Dynasty, it is one of the earliest known superfruits utilized in ancient Chinese health practices. Organically cultivated and dried in remote regions of China, the wolfberry has a revered and unparalleled nutritional profile that includes polyphenols, polysaccharides, and a distinctive ratio of trace nutrients.